ProSkills ACADEMY
We are football coaching for particularly keen players (juniors and adults) who in addition to their own regular monitoring exercises are seeking skills, speed and toning in separate ProSkills designed and supervised practice sessions.
ProSkills ACADEMY offers coaching to football clubs and teams leaders. We are cooperating with many clubs in Finland. According to one of our trainees (cited): "For many active trainees the regular team exercises are often not enough, so in that sense Proskills is an excellent alternative for more target-oriented football players who have the desire to develop more in football." At our practice sessions we insist on discipline and complete dedication or with head coach Niran Akintimehin (coach Sunny) own words: "No sweating, no development! Go to speak at the market place, here we are practicing! "
Welcome on board! 
The open trainings are effective skill trainings including dribbles, ball movements, shots, passes and game play. Get to play with skilled players in other ages. The coaches gives technical feedback.
Subscribe to the calendar and check for upcoming events, often on short notice. All players aged 7 and above are welcome. Player is responsible for own insurance. Price 20 € / session. 
Avoimet harjoitukset
Syysloma. 
Open skills training
Autumn leave. 
We are not responsible for any injuries in training. We recommend everyone to have an insurance covering football injuries before coming to the training. Welcome to join us. More info: Sunny tel. 0503465171.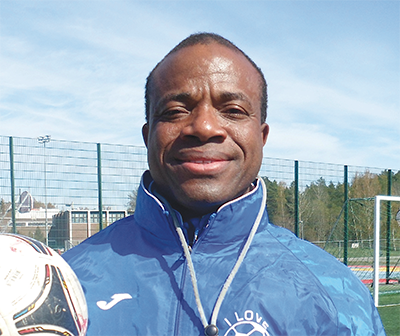 Oyeniran "Coach Sunny" Akintimehin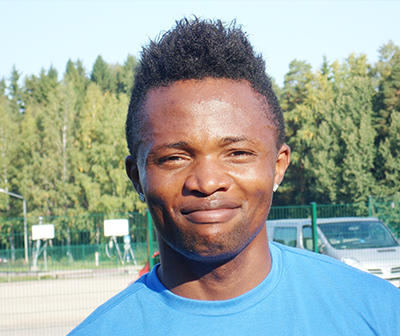 Nykyiset ja aikaisemmat yhteystyökumppanit
Past and present co-operation partners
HJK, EPS, Honka, Kapy, Hoogee, FC Wite, Kups, TiPS, Puhju, FC Atlantis, FC Kirkkonummi, HPS, FC Keikka (Vantaa), Ponnistus, Viikingit, KäPa, EBK
Proskills taitovalmentajaksi teidän joukkueeseen?
Proskills-harjoitukset ovat erinomainen lisä joukkueen omiin harjoituksiin, esimerkiski kerran viikossa. Proskills harjoittaa ammattilaisella kurilla, ilolla ja taidolla.